We are From The Front, a nonprofit organization whose goal is spreading the front end culture in Italy through a yearly conference.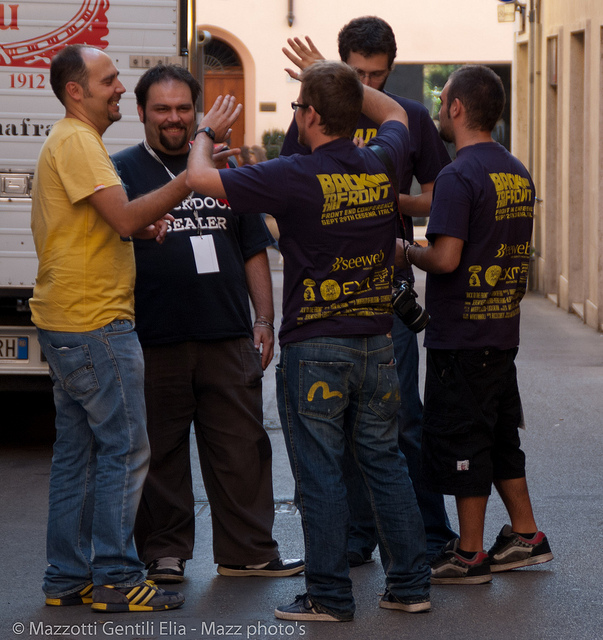 We are committed to offer our attendees and speakers the best experience embracing diversity and with the goal of not selling out our content.
Everything started in 2010, when we thought there were some very good of front end related events around Europe, but not in Italy. We felt we needed to build a community of professionals to share our experiences and grow as an industry.
Therefore we started organizing small meet-ups and, given the good response we had, we raised the bar to conferences. We yearly host ~400 front end professionals (60% Italians and 40% foreigners) to mix, share ideas, projects, experiences and code, have a chat and a beer together, setting the foundations for new job opportunities.
The Staff
From The Front is a social democratic staff of 6.
We do all the work remotely from Milan, London, Berlin, Tuscany and Modena and we meet just a few days before our events to wrap up the necessary details.
This, usually, is not a big thing, but we do actually feel pretty awesome about this situation, you know, it makes us really feel citizens of the world.
Here we are: